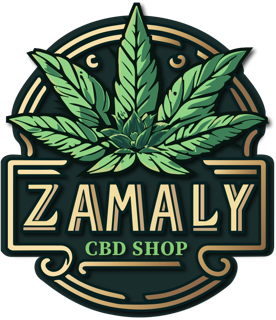 Oil cbd 10
Why choose cbd oil 10
Cbd oil, also known as cannabidiol oil, is a natural extract derived from the cannabis plant. Plant cbd is a non-psychoactive compound of the cannabis plant and has no intoxicating effects.
Cheap cbd oil is available in different concentrations, usually expressed in milligrams of cbd flowers per millilitre of oil. Opting for a cbd oil with a concentration of 10% means that it contains 100 mg of cbd per ml of oil.
The choice of the concentration of cbd oil depends on the purpose for which you are using it. A 10% concentration is considered a good starting point for people looking to use cbd flower for the first time and are looking for a moderate dosage. This can help support a variety of goals, including relieving symptoms of anxiety, insomnia, chronic pain, depression and many other health issues.
It is important to note that the optimal dose of cbd hemp may vary from person to person depending on their weight, metabolism and individual sensitivity. It is recommended to start with a low concentration and gradually increase until you find the dose that best suits your needs. 
The little extra of cbd 10 oil
The added bonus of 10 percent cbd oil is that it can offer a medium dosage for people looking to use cbd flower to support their overall well-being. Cbd can offer potential health benefits such as anxiety and stress reduction, reduced inflammation, pain relief, improved sleep, etc.
In addition, premium cbd oils are typically made from responsibly grown organic hemp, which can help to minimise environmental impact and provide purer, healthier products.
Cbd 10 oil can be more economical than higher concentrations. While this may vary between brands and products, opting for cbd 10 oil may offer value for money for those looking to incorporate cannabidiol into their wellness routine without spending too much.
How to use cbd 10 oil
Cbd 10 oil is usually consumed sublingually, which means that it is placed under the tongue and allowed to absorb for one to two minutes before being swallowed. This allows cbd to be absorbed directly into the bloodstream through the blood vessels under the tongue, providing faster and more effective absorption than other consumption methods.
Here is how to use cbd 10 oil:
Start by shaking the bottle to mix the oil thoroughly.
Use the pipette to take the desired amount 
Place the oil under your tongue and let it absorb for 1-2 minutes.
In conclusion, cbd 10 oil can offer an interesting option for people looking to support their general well-being with cbd flowers. As a moderate dosage, it can offer an effective dose for many health needs, including reducing anxiety, chronic pain, insomnia and more. However, it is important to always consult a health care professional before starting to use hemp flower and find the optimal dose that best suits your individual needs.