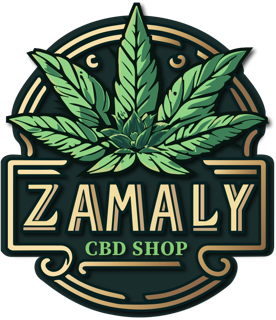 Oil cbd 20
Presentation cbd oil 20
Cbd oil 20 is a product derived from the cannabis plant, containing a concentration of 200 mg of cbd flowers per ml of oil. This high concentration of cbd can provide a powerful dosage for people looking to use cbd flower to support their overall well-being. High quality cbd oil is often made from responsibly grown organic hemp, minimising environmental impact and offering purer, healthier products.
Cannabidiol is one of the many cannabinoids found in the cannabis plant. Unlike THC, another well-known cannabinoid, the plant cbd has no psychoactive effects and does not induce euphoria. This makes it more readily available for daily use.
cbd 20 oil effects
Cbd 20 oil can offer a variety of potential health effects, including reducing anxiety and stress, improving sleep, decreasing inflammation and chronic pain, and other benefits to overall well-being. Although effects may vary depending on dose, frequency of use, and individual sensitivity, many people have seen significant improvements in their overall health with regular use of cbd 20 oil.
Anxiety and stress can have a significant impact on a person's mental and physical health. Studies have shown that hemp flower can help reduce anxiety by altering the brain's response to stress. In addition, it can help improve sleep quality by reducing anxiety and promoting relaxation.
Chronic pain and inflammation can also have a significant impact on a person's quality of life. The anti-inflammatory and analgesic effects of cbd flowers can help relieve pain and reduce inflammation, which can be particularly beneficial for people with chronic inflammatory conditions such as arthritis.
cbd oil 20 use
Cbd oil 20 percent is usually consumed sublingually, which means it is placed under the tongue and allowed to absorb for one to two minutes before swallowing. This allows for rapid and effective absorption into the body. However, it is important to note that the optimal dose may vary from person to person depending on their weight, metabolism and individual sensitivity.  
In conclusion, cbd oil 20 may offer a variety of potential health effects, including reducing anxiety and stress, improving sleep, reducing inflammation