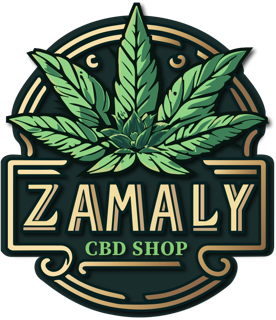 Oil cbd 30
Specific criteria for cbd 30 oil
cbd 30 oil is a product derived from the cannabis plant containing a concentration of 300 mg of cbd flowers per ml of oil. This high concentration of cannabinoids can provide a potent dosage for people seeking to use cbd flower to enhance their well-being. High quality cbd products are often made from responsibly grown organic hemp, minimising environmental impact and offering purer, healthier products.
The specific criteria for 30 percent cbd oil are based on individual consumer needs such as the concentration of cbd plant, other ingredients added to the cbd oil, the source of the hemp used to produce the cbd oil, and the extraction method used. Manufacturers of high quality 30 percent cbd oil will use safe extraction practices to ensure that the 30 percent cbd oil is free of contaminants, solvents and heavy metals. They will also test each batch of cbd oil for purity, concentration and quality.
The benefits of 30 percent cbd oil
Cbd 30 oil has many health benefits. Scientific research has shown that the cbd plant can help reduce inflammation, relieve pain, decrease anxiety and improve sleep. Cbd flowers are also considered a natural antipsychotic, which can help reduce the symptoms of schizophrenia and other psychiatric disorders. In addition, cbd oil is considered a natural dietary supplement that can help support the overall health of the body and mind.
The specific benefits of cbd 30 oil are related to its high concentration of cbd. This means that people who use 30 percent cbd oil can experience more powerful and longer lasting effects than people who use cannabidiol products with a lower concentration. People with chronic pain, anxiety disorders, depression and sleep disorders may benefit from the high concentration of cbd flowers in cbd 30 oil. Effects may vary depending on dose, frequency of use and individual sensitivity, but many people have experienced significant improvements in their overall health with regular use of cbd 30 oil.
cbd oil 30 use instructions
Cbd oil can be administered in a number of ways, but the most common method is the sublingual route. This involves placing a few drops of oil under the tongue and allowing the oil to absorb for one to two minutes before swallowing. This method allows for quick and effective absorption of cbd into the bloodstream.
It is also possible to add 30 percent cbd oil to food or drinks for a more discreet administration. However, this may take longer for the effects to be felt, as the oil must be digested before the cbd plant is absorbed into the bloodstream.
It is important to note that its duration of action and effect may vary from person to person. Some users may feel the effects within minutes, while others may take longer to feel the effects. The effects may last for several hours, so it is recommended that no further doses be taken until the effects have worn off.
In conclusion, cbd 30 oil can provide a variety of health benefits, including reducing anxiety and stress, reducing inflammation and chronic pain, and improving sleep. Its use can vary depending on the dose, frequency of use, method of administration and individual sensitivity. It is important to start with a low dose and gradually increase until the desired effects are achieved.