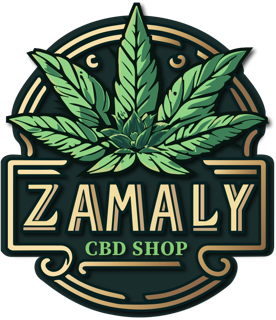 Pack découverte
Discover in this pack 
5g AK-OG, 5g Blue Dream, 5g Cookie, 5g Diesel 
Exceptional flowers with different flavors!
AK-OG: a Premium cannabis flower from your CBD store
AK-OG is a powerful Premium CBD flower. It benefits from the utmost care in indoor cultivation to be free to develop a large quantity of trichomes and terpenes. With only 0.2% THC, AK-OG is 100% legal throughout the European Union, as it cannot be considered a potent THC flower. AK-OG CBD weed is available at a discounted price of €8.90 per gram, including VAT. Are you looking for a cheap CBD flower to help you relax without risking psychotropic effects? AK-OG does indeed have a soothing, relaxing effect, but it's best known for its ability to combat insomnia and sleep disorders.  
 What are the tastes and aromas of this CBD flower?
Terpenes and trichomes, which develop naturally as the hemp plant grows, are the basis of the taste and aroma of our AK-OG Indoor CBD weed. In the mouth, when consumed as an infusion or cooked, this legal cannabis flower develops a citrus taste both sweet and tangy, reminiscent of our AK-47 CBD greenhouse. Vaporized or infused, it releases aromas more akin to OG Kush, with woody, spicy notes that appeal to all our CBD Lovers. 
CBD hemp: how to consume this flower?
The best way to consume Premium CBD is to start by crumbling the buds, without crushing the product. Sourced from plants grown indoors, this potent CBD flower can be crumbled thoroughly with the fingers. Thanks to this method, it not only releases its taste and aroma more easily, but also its health benefits. Depending on your preferences, you can then choose between three possible consumption methods: infusion, vaping and cooking. The taste will be stronger if you add it to a dish or dessert, but the flavors can be more subtle when CBD Indoor is infused. Your Zamaly CBD store recommends infusing for intense lemony flavors.  
Why choose this CBD flower over another?
As you probably know, each potent CBD flower is unique. So you'll easily find a product that matches your needs in terms of benefits, taste and aroma. Here are the main highlights of our AK-OG flower:
It has pronounced woody and spicy aromas when vaped.

It releases a citrus taste, slightly lemony, which proves delicious in an infusion.

It has a CBD content of 29%, which relaxes you and significantly improves your quality of sleep.
Saveurs

épicé , Citronnée

Taux de CBD

29%

Type de Buds

Big

Variété

Hybride

Origine

Hollande

Taux de THC

0,2%

Provenance

Suisse

Utilité

Sommeil, Anxiété, Stress
What is Girl Scoot Cookies CBD flower?
Cookie CBD is an Indoor flower with premium cannabidiol. With a cannabidiol content of 28%, it's famous for its cookie-like name, which comes from its distinctive taste and unique aromas. Strictly speaking, it doesn't taste like a cookie, but it can be reminiscent of cookies when baked or infused. Its natural richness in terpenes, which comes from being grown indoors, gives it that slightly sweet biscuity taste. After several seconds in the mouth, this Cookie CBD weed also possesses unusual tart and earthy notes. Its coloured buds hide woody aromas when vaped. 
What effects does the 28% content of this cannabis flower have?
With 28% cannabidiol, Cookies CBD flowers are predominantly Indica. They are therefore recommended for the treatment of insomnia. Rich in cannabinoids, these inexpensive cannabidiol flowers are effective against the stress and anxiety you may feel on a daily basis. The high level of CBD provides a fast, powerful and long-lasting effect. Looking for CBD that stays active for hours? Then these discount flowers Cookies CBD are a reference in the field! But their effects go far beyond mere soothing. They are renowned for their action against physical pain of all kinds: joint, muscular, etc. Generally speaking, they are also an effective anxiolytic, helping you to combat periods of depression or the concentration problems that accompany them. 
How can this CBD flower be prepared and consumed?
To answer this question, you need to ask yourself: to which cannabis product range does this legal Premium CBD weed belong? It is a potent CBD flower and should therefore be prepared like any other product in our Zamaly CBD store of the same type. The best solution is to crumble it with your fingers, without squeezing the buds, to allow it to express its full taste potential. All that's left to do is vaporize CBD Premium with an electronic cigarette, to enjoy the cookie-like flavour of this flower. With no combustion phase, this system is ideal for enjoying the taste of the product without altering its benefits.  
What are the advantages of these Premium CBD flowers?
Girl Scoot Cookie is an inexpensive Premium product. As such, it naturally has many advantages for the consumer: 
It has a CBD content of 28%, one of the highest for a cheap, legal CBD product.

It has a delicious cookie taste and woody, naturally sweet aromas.

It comes from hemp plants grown indoors, making it CBD Indoor.

It is effective on stress and anxiety, but is especially useful for combating insomnia.
Saveurs

chocolat, sucré, menthe

Taux de CBD

28%

Type de Buds

Big

Variété

Hybride

Origine

États-Unis

Taux de THC

0,2

Provenance

Suisse

Utilité

Stress, Sommeil, Anxiété
Blue Dream, Premium quality weed from our CBD store Zamaly
Blue Dream weed is an indoor flower derived from the famous OG Kush. Highly reputed on the legal weed market, Blue Dream CBD is so named partly because it has bluish notes on its buds. It's a flower grown using the indoor method, meaning that the cannabis plants used to create it are grown in specially designed closed chambers. Sheltered from the elements and bathed in artificial light, the hemp plants were given ample opportunity to grow at their own pace, producing large quantities of terpenes. These give the plant a taste and aroma reminiscent of citrus fruits. Sweet on the palate, Blue Dream Kush is ideal for those who love sweet fruit! 
Blue Dream CBD flower: what benefits does it offer consumers
As you know, cannabidiol, like all the cannabinoids found in hemp flowers, has health benefits for the consumer. However, unlike THC, the CBD in Blue Dream Kush weed is not harmful to your health. On the contrary, it's particularly recommended for treating anxiety disorders and chronic stress, and for reducing insomnia. But Blue Dream CBD also has that special name because it's highly effective in combating sleep disorders. Our CBD store Zamaly advises you to consume it in the evening as an infusion to fall into the arms of Morpheus! 
How much CBD does this flower contain?
Blue Dream Kush is cultivated indoors, producing numerous trichomes and terpenes. Thanks to these, its cannabidiol content reaches 26%, making it a powerful CBD flower. You could say it's Premium quality, because the benefits it delivers are fast, powerful and, of course, long-lasting. In other words, a few milligrams of this flower are enough to radically reduce your sleep problems and help you recharge your batteries.   
Why choose this CBD France Blue Dream Kush flower?
This CBD Premium Blue Dream Kush is a popular flower among legal weed lovers. There are several reasons why: 
Rich in terpenes, it has a fruity taste and sweet aromatic notes that make it exquisite in infusion.

Rich in trichomes, it develops a CBD content of up to 26%, making it a powerful CBD flower.

It is recommended for people suffering from insomnia or sleep disorders.
Saveurs

Florale

Taux de CBD

26%

Type de Buds

Big

Variété

Hybride (Sativa/Indica)

Origine

États-Unis

Taux de THC

0,2

Provenance

Suisse

Utilité

Sommeil, Stress, Soulager les douleurs
Sour Diesel: a powerful CBD flower to smoke?
Sour Diesel can be considered a powerful CBD flower thanks to its very high cannabidiol content (22%). Thanks to this, you can enjoy health benefits with very little consumption of this weed. It's not only economical, but also allows you to enjoy powerful, long-lasting benefits. In fact, the higher the level of cannabidiol in a product, the longer the benefits last. On the other hand, it is not advisable to smoke a potent CBD flower to enjoy all its virtues or taste, as combustion partly destroys all these positive points of cannabidiol. The positive health effects are diminished, while the taste and aroma are partly altered. If, however, you like this method of consumption, you can try vaping. Without the combustion of the e-liquid product, vaping preserves the woody, spicy aromas and raw taste of this indoor flower. 
Is Sour Diesel CBD France Indoor?
Sour Diesel does indeed come from flowers picked from cannabis plants grown indoors. In other words, they didn't grow in open fields or greenhouses. This hemp flower is therefore very different from products from the CBD Outdoor or Greenhouse cultivation methods, which provide cannabidiol products with even more virtues. Indoor CBD is the best-known cannabis cultivation method. It involves growing hemp plants indoors to avoid the ravages of weather and disease that destroy it. As a result, Indoor flowers are rich in trichomes and terpenes. 
What can hemp flowers be used for?
Sour Diesel is a powerful Sativa-dominant CBD flower. It therefore has the typical properties of this range of hemp plants, namely an immediate sensation of well-being after ingestion. A few hours after consuming this potent CBD, you'll also feel a deep sense of calm, as well as a reduction in stress and anxiety. It is particularly recommended for people suffering from anxiety disorders or depressive episodes. In terms of effects, it's akin to a powerful THC flower without the addictive, psychotropic effects. 
Benefits of Sour Diesel cannabis flower
Are you interested in Sour Diesel indoor CBD flower? Here's a summary of its qualities to help you make your choice: 
It has a 22% CBD content that reduces stress and anxiety.

It's called that because its raw taste is sometimes reminiscent of the harshness of diesel.

It releases spicy, slightly lemony aromas when vaped or infused.
Saveurs

Agrumes

Taux de CBD

22%

Type de Buds

Big

Variété

Sativa

Origine

États-Unis

Taux de THC

0,2%

Provenance

Suisse

Utilité

Sommeil, Relaxation , Anxiété, Stress