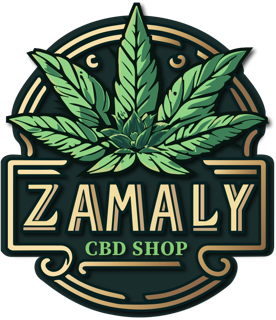 Pack description
Special Sleep Pack - The Secret of a Restful Sleep
Our Special Sleep Pack is designed to offer you a complete and natural solution to improve the quality of your sleep. Made up of a carefully chosen selection of Greenhouse and Outdoor CBD flowers, 20% CBD oils and a CBD serenity detox infusion, this pack will help you get back to restful, serene sleep.
Why choose our Special Sleep Pack:
A complete combination of CBD products to promote quality sleep.
Greenhouse and Outdoor CBD flowers with soothing and relaxing properties.
Highly concentrated CBD oils for a rapid and effective effect.
A detox infusion specially formulated to give you a peaceful night's sleep.
High-quality, safe products with no side effects.
Opt for our Special Sleep Pack and rediscover the benefits of CBD to improve your sleep. Treat yourself to total relaxation and get ready to wake up refreshed and invigorated every morning. Order now and make a good night's sleep a constant reality in your life.
Contents of the CBD Sleep Pack 
Greenhouse CBD Flower - Bubble Gum cbd relaxation 5g
Bubble Gum is a variety of CBD flower with a mild, sweet taste, reminiscent of the famous chewing gum. This flower helps reduce stress and anxiety, promoting a state of relaxation conducive to falling asleep.
CBD oils 20% relaxation
Our highly concentrated 20% CBD oils are an effective way to soothe the nervous system and promote peaceful sleep. Taken a few moments before bedtime, they'll help you relax and drift off into a deep, restorative sleep.
Serenitea CBD Detox Infusion 
Our serenitea detox infusion is a unique combination of soothing herbs and CBD. This delicate infusion promotes relaxation and helps eliminate the tensions accumulated during the day, preparing you for a peaceful night's sleep.
Find Bubble Gum cannabis flower in your CBD store
Our Bubble Gum is a 19% cannabidiol flower. Produced from cannabis plants grown in greenhouses, it is classified as top-quality Green House CBD. Available at a discounted price of €4.60 per gram, this Bubble Hash CBD has been named for its unique taste and aroma. Its flavours are similar to those of a sweet candy, with a mix of grapefruit, cranberries and strawberries. It's this sweet blend, which can also be slightly acidic under the tongue, that gave this cannabidiol flower variety its name. In terms of fragrance, it's very similar to sweet forest fruits. 
An inexpensive CBD with unique de-stressing effects?
Bubble Gum is a CBD flower obtained from a cross between a majority of Sativa and a minority of Indica. It therefore naturally possesses all the virtues of these two varieties, but those of the Sativa are more pronounced if you consume it. As a reminder, cannabis Sativa is a plant that produces powerful THC flowers, which are effective for relaxing, finding calm and countering all forms of anxiety. Green House Bubble Gum CBD is in this vein. Taken by vaping, cooking or infusing, it will prove particularly effective in helping you relax and fall asleep at night. With a cannabidiol content of 19%, this Bubble Gum is economical for you if you're looking for a soothing effect, as you'll be able to find this benefit without consuming large quantities of this flower. 
Greenhouse Bubble Gum: how to prepare and enjoy it?
Like outdoor CBD and indoor flowers, Bubble Hash CBD can be prepared in three different ways. All three are gentle on the product and your health, as they don't go through a combustion phase that destroys some of the positive aspects of cannabidiol. Start by taking a head of Bubble Gum out of your CBD bag, then crumble it with your fingers to facilitate the transmission of benefits during consumption. To make the most of the fruity flavours and sweet notes of this legal weed candy, we recommend infusing it. Place it in a tea ball and leave to infuse for at least 15 minutes in hot milk. 
CBD Bubble Gum: a flower with multiple strengths?
From its atypical taste to its powerful benefits, Bubble Gum is a cannabidiol flower that could be of interest to you: 
It's ideal for taking advantage of a CBD discount, as it's already very competitively priced.

It is highly effective in treating anxiety disorders and chronic stress, as it is predominantly Sativa.

It has a sweet candy taste and fruity notes that diffuse very well in an infusion.
Saveurs

Bubble Gum

Taux de CBD

19%

Type de Buds

Big

Variété

Hybride (Sativa/Indica)

Origine

Hollande, Inde, États-Unis

Taux de THC

0.2%

Provenance

Suisse

Utilité

Anxiété, Stress, Sommeil, Soulager les douleurs, Relaxation
CBD oil available for home delivery
This 20% CBD oil is obtained by cold extraction of cannabidiol directly from hemp plants. Available at a price of €24.99 incl. VAT, the bottle of CBD 20 oil is a quality discount product that can be ordered online from our Zamaly shop, then delivered to your home at no extra charge. Take advantage of a promotion on cbd when you make a bulk purchase of CBD oil 20. Does 20% seem too low for your relaxation needs or, on the contrary, too high? Discover our 10% cannabidiol oil, as well as our 30% CBD and 40% CBD versions! 
Cheap 20% CBD oil: powerful effects?
Want to buy CBD for dogs? Choose cannabidiol oil containing no more than 5% CBD, as this may be too strong for your pet. The rate of the product available here is 20%, which means you'll find 20 mg of pure CBD in every bottle in our range. With this moderately high level, you'll get an immediate soothing effect, as well as relaxation within minutes of consumption. If you take a few drops of CBD before going to bed, you'll notice that you sleep better. This sensation is perfectly normal, as cannabidiol oil is renowned for its effectiveness against sleep problems. Finally, the 20% level is high enough for this product to be a natural painkiller. 
How often should I use 20% CBD oil?
The frequency of consumption of this 20% CBD oil actually depends on several factors, as there is no official dosage. It depends on the potency of the benefits you're looking for. If you're looking to suppress strong, chronic pain, it's perfectly fine to put three to four drops of CBD under your tongue once or twice a day. On the other hand, if you're just looking for an anti-stress effect, before a particular event or to relax at the start of the day, three drops of this oil once a day is more than enough. 
Why choose a cold-pressed CBD oil like this?
A 20% cold-pressed CBD oil made from organic hemp plants, like this one, is bound to have advantages that the others don't have: 
It's a CBD drop to be put under the tongue, extremely easy to use on a daily basis as it requires no preparation on your part. 
A drop of 20% CBD ingested from time to time during the day already brings you optimal relaxation.
Thanks to this manufacturing method, CBD is of the highest quality.
Saveurs

Florale

Taux de CBD

20%

Origine

Suisse

Provenance

Suisse