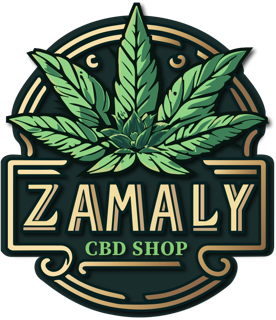 Pack Découverte Résine de CBD
Pack description
CBD Resin Special Pack - Discover the Excellence of CBD Hash Resins
Our CBD Resin Special Pack offers you a unique opportunity to delve into the world of premium CBD Hash Resins. Comprising an exceptional selection of different varieties, each bringing its own unique flavors and characteristics, this pack will enable you to savor incomparable sensory experiences.
Why choose our CBD Resin Special Pack?
An exceptional selection of premium-quality Hash CBD resins.
Varied varieties for a diversified sensory experience.
THC-free products, offering relaxation and well-being without psychoactive effects.
A natural alternative for deep relaxation.
A discount to allow you to test several resins
High-quality CBD resins from reliable, responsibly grown sources.
Explore the rich palette of flavors and benefits of Hash CBD resins with our Special Pack. Whether you're a seasoned resin enthusiast or discovering this pleasure for the first time, this pack is the perfect opportunity to immerse yourself in the fascinating world of CBD resins. Order now and let yourself be enchanted by the delights of these top-quality resins.
Content of the CBD Resin Pack
CBD Hash Resin - Black Afghan 3g
Discover the intensity of Black Afghan, a CBD Hash resin with a rich, earthy flavor profile. Its powerful aroma will envelop you in sweetness and relaxation, allowing you to unwind after a long day.
Hash CBD resin - Gold Marocain 3g
Gold Marocain is a refined CBD resin with sweet, subtle aromas. This variety is appreciated for its soothing, balancing effect, offering you a moment of serenity.
Hash CBD resin - Buddha Kush 3g
Buddha Kush is a CBD Hash resin that seduces with its spicy, woody nuances. Plunge into a state of inner calm as you savor this soothing strain.
CBD Hash resin - Critical Hash 3g
Critical Hash is a CBD resin with a unique taste, blending notes of fruit and pine. This variety will offer you a captivating taste experience, while relaxing your mind and body.
Hash CBD resin - Bubble Hash 3g
Bubble Hash is a CBD resin that offers a blend of sweet and earthy flavors. Its complex aromatic profile makes it a favorite among resin connoisseurs.
Hash CBD resin - Red Lebanese 3g
Libanais Rouge is a CBD Hash resin that will seduce you with its rich, spicy aromas. This variety will allow you to escape into a state of deep relaxation.
Black Afghan cannabis resin: fast CBD delivery at the best price
With our Zamaly online store, you can enjoy fast delivery of Black Afghan, the most potent CBD hash with 59% cannabidiol concentration. It's not a THC hash, since the cannabinoid content doesn't exceed 0.2%. It therefore generates no psychotropic or addictive problems for the consumer. Black afghan is a discount CBD, just like Bubble hash or Gorilla Glue hash, which is available at low prices. The price of this Black afghan CBD is €4.90 per gram. To give you a bigger idea, 100g of hash will cost you €490.00 inc. tax, but will last you almost a year. 
Hash Brown Afghan: CBD resin with powerful benefits
The most potent CBD hash on our Zamaly website has a cannabidiol content of 59%. Thanks to this high level, the effects are fast, powerful and long-lasting, but also broad-spectrum. That's why you can use this discount CBD not only to find deep soothing or intense relaxation, but also to improve the quality of your sleep and say goodbye to insomnia. Predominantly Indica, this cannabidiol resin is particularly appreciated for its soothing and anti-inflammatory virtues. To make the most of this CBD resin's interesting virtues, smoking is not the best option, as combustion partially destroys the benefits generated by hemp. We recommend vaping instead, as this method does not use a combustion phase. 
Black Afghan cannabis resin: original flavours?
Black Afghan is not comparable to Bubble hash, a cannabidiol resin with a pronounced taste of sweet cola and molasses. If we absolutely had to compare it to another product, we could say that its taste is similar to THC hash. It releases that same raw, almost diesel-like flavor, as well as those famous spicy notes when vaped. To enjoy both its raw taste and fragrance, we recommend you enjoy it as an infusion. Crumble it and place a few milligrams in a tea ball and immerse in hot milk or water for fifteen minutes. 
Dare the best of hash with Afghani Black potent CBD resin
As part of a CBD clearance sale or purchase by the gram, you can take advantage of the many benefits of Black afghan resin: 
With this cheap CBD resin, 100g will cost you just €490.00 incl. VAT! 
It's appreciated for its raw, spicy taste, which is similar to that of standard THC resin but without the harmful effects on your health.
Black afghan is naturally anti-inflammatory and soothes the consumer.
Saveurs

Pepper

Taux de CBD

59%

Variété

Hybride (Indica dominante)

Origine

Suisse

Taux de THC

0.2%

Provenance

Suisse
Gold marocain, the cheap CBD resin from your online store Zamaly 
Are you currently looking for a CBD promo for hashish with cannabidiol? Look no further: Gold marocain is a 57% resin already attractively priced at €3.90 per gram incl. VAT. Obtained from a fine, multiple sieving process, this discount cannabidiol resin has a soft texture that's easy to crumble with the fingers. Available in sachets of varying quantities, from a single gram to several hundred grams, Gold Marocain is ideal if you're looking to buy the equivalent of your annual consumption in one go. Packaged in resealable sachets, it has a shelf life of over a year if stored in a dry, well-ventilated place where the temperature remains fairly stable from one season to the next. Looking for a similar product? Double zero hash or our Fly Farm hash may be just what you're looking for. 
Moroccan Gold hash, a CBD resin with a unique taste
Moroccan Gold is a discount CBD whose taste and fragrance are indeed unique. This is due to the fact that it is made from kief, the pollen derived from cannabis and, more specifically, trichomes. It's this kief that gives it its golden color and makes it feel like gold when delivered in stickit. As CBD experts, we advise you to consume Gold Marocain by vaping. This method, which neither destroys the product's taste nor diminishes its effects, is ideal for bringing out the aromas and flavors. Thanks to it, you'll be able to discover the herbal notes of this weed, as well as its pronounced floral taste. On the aroma side, you'll find spicy notes when this weed is vaped, or rather floral ones when it's infused. 
Is this CBD resin ideal for relaxation?
The trichomes and buds used to make this Moroccan Gold come from both Sativa and Indica hemp. However, the Indica dominance of this cheap CBD resin 100g brings very specific positive health effects. After consumption, you'll feel a deep anti-stress sensation, as well as relaxation several hours after ingesting this weed. If you consume it before going to bed, you'll be able to combat insomnia and improve the general quality of your sleep. 
Gold Marocain, a cannabis resin with multiple benefits
Looking for good-quality 100g hashish at an attractive price? Gold Marocain could be just what you're looking for: 
It's a discount CBD resin 100g, priced at €390.00 incl. VAT.
Its 57% CBD content makes it effective in treating stress, anxiety and insomnia.
It has a floral, slightly grassy taste, as well as subtle spicy and peppery aromas.
Saveurs

Crémeuse, sucré

Taux de CBD

57%

Variété

Hybride (Sativa dominante)

Origine

Maroc

Taux de THC

0.2%

Provenance

Suisse
Buddha Kush: a cheap and potent CBD resin? 
Buddha Kush is a powerful cannabidiol resin, with a content of up to 56%. And it's cheap, too, with a price of €3.80 (incl. VAT) per gram. A 100g packet of hash therefore costs €380.00 incl. VAT. Derived from Kush, the flower variety much appreciated by THC hash consumers, Buddha Kush is legal throughout the European Union, as it contains only 0.2% THC in its composition. Similar to Red Hash CBD or Bubble Hash, Buddha Kush is obtained from cannabidiol oil transformed into stickit. Taken directly from hemp plants, this virtually pure oil is then enhanced with CBD pollen to personalize flavour, texture and cannabidiol content. 
What are the effects of consuming this CBD resin?
Each of the items available on your Zamaly online store has its own benefits, but also health benefits in common with the other products. For example, all our CBD items, whether flower, oil or filtered resin, are effective in relaxing you and improving the quality of your sleep. With this cheap CBD resin 100g, Indica-dominant, has in addition a specialization in several areas. It is more effective than average in treating anxiety and insomnia. The duration and potency of these effects depend solely on the level of CBD discount and the dose you consume. 
Is this Buddha Kush hash scented?
Rich in terpenes, the hemp we use to create this Buddha Kush naturally gives this discount CBD variety its unique taste and delicate aromas. Some CBD lovers say it's just like THC hash, but without its harmful health effects. In cooking or vaping, it quickly releases a woody, earthy and spicy taste, sometimes even peppery, which goes very well with salads. Buddha Kush then has a flavor close to the most potent CBD hash in our cannabidiol online store: Black Afghan. In vaping and infusion, the aromas are more subtle. Citrus fruits such as lemon are present, along with hints of pine.  
An interesting cannabis resin on several levels 
It doesn't matter whether you're a newcomer or an experienced CBD user: Buddha Kush is still interesting for you: 
The price of CBD tobacco is €3.80 per gram, including VAT, and it reaches €380.00 including VAT for this inexpensive CBD resin in 100g. 
Its woody, earthy taste goes equally well with dishes in sauce or salads. 
Its cannabidiol content reaches 56%, enabling you to relax deeply or say goodbye to insomnia.
Saveurs

épicé , Florale, Terreuse

Taux de CBD

56%

Variété

Hybride (Indica dominante)

Origine

Inde

Taux de THC

0.2%

Provenance

Suisse
Critical Hash cannabis resin: CBD France home delivery
No longer wondering "where can I find my French CBD?" or "how can I find a CBD destockage to take advantage of attractive prices? Zamaly offers you all this in a single product: Critical Hash! This 55% CBD is available at a price per gram of €3.70 incl. VAT, with delivery available. All you have to do is enter the quantity of weed you want, pay the amount due and enter your address to benefit from discount and Premium CBD. With Zamaly, you can't buy CBD hash 1kg, but there's nothing to stop you buying several 100-gram bags if you like, or taking several different products, such as Crystal hash and Gorilla Glue Hash.  
What flavours can I expect from this CBD resin?
Critical Hash's beautiful mustard color and mellow texture go hand in hand with powerful, unique flavors. Do you love the rainforests of the far north? You'll love this discounted, all-natural CBD that delivers a woody earthy taste when vaped or infused. To make the most of it, we recommend crumbling the stickit with your fingers, without crushing it. Simply place the crumbs in a tea ball and infuse for around 15 minutes. This is the best way to diffuse the citrus aromas of Critical Hash. Excellent in hot milk or green tea! 
Critical Hash weed, a relaxing cannabis resin
Critical Hash is a resin appreciated for its therapeutic benefits, which are sometimes close to those of THC hash. But don't panic! The THC content of Critical Hash is less than 0.2%, so there's no risk of addictive or psychotropic effects. On the contrary, because it's predominantly Indica, it brings real relaxation to the consumer. It is also recommended for treating physical pain, whether joint or muscle, and even for combating sleep disorders such as insomnia. 
Why choose this potent CBD resin instead of another hash?
There are many reasons why you should buy Critical Hash rather than one of our other legal weeds:
It's available at a price of €3.70 per gram including VAT, or €37.00 per 10-gram bag including delivery.
Its cannabidiol content reaches 55%. 
It has a moist woody taste similar to that of Hash THC, but without the negative health effects. 
Its citrus aromas are particularly pronounced and pleasant when vaped or infused.
Saveurs

Orange, Fraise , Framboise, Fruitée

Taux de CBD

55%

Variété

Hybride (Indica dominante)

Origine

États-Unis

Taux de THC

0.2%

Provenance

Suisse
Where can I buy Bubble Hash cannabis resin?
Hash Bubble filtered resin is one of the best-known resins in the CBD world, so it's easy to find in direct sales stores and, of course, online stores like Zamaly. On our site, you can choose the quantity you want to buy: from 1 gram to 100 grams. You can take advantage of a low price in all circumstances, since this high-quality filtered resin is available at €4.80 per gram (incl. VAT). Need more weed? This 100g hashish is only €480.00 incl. VAT. Bubble CBD resin is available at even lower prices, but with the same high quality CBD. 
Does Bubble CBD resin taste like bubble-gum?
Bubble is a filtered resin, just like Gorilla Glue hash or Double Zero Hash. Unlike THC hash, it doesn't generate harmful psychoactive effects such as addiction, nor does it have that raw diesel taste. High in terpenes, Bubble resin delivers a unique taste of cola and molasses. This blend of very pronounced sweet flavors will delight fans of sweet drinks like sodas. We recommend infusing it in hot tea or milk to create your own CBD soda. When vaping, the aromas are reminiscent of damp earth, with a few floral notes in the throat. 
What are the effects of using this hash?
With its 52% CBD content, Hash Bubble is one of the most potent filtered resins, providing a wide range of health benefits. These benefits are fast-acting, long-lasting and particularly effective on what you want to treat. This CBD discount provides a calming effect within minutes of consumption, and is renowned for its powerful anxiolytic effect. Do you suffer from an anxiety disorder or any form of anxiety on a daily basis? Then this filtered resin Bubble is certainly the solution to regain a sense of well-being on a daily basis. At night, the soothing effect will help you sleep better. 
Why choose this cannabis resin over other Zamaly products?
Bought as part of a CBD promo or simply by the gram on our Zamaly online store, Bubble filtered resin is an advantage over other cannabidiol products: 
It's a 100g CBD resin available for €480.00, so it's a discount CBD if you look at the 52% content and its intrinsic quality.
It has a sweet soda taste, with notes of molasses and even cola.
It can be cooked, but remains excellent for vaping, as its aromas and taste are very powerful and sweet.
Saveurs

Tutty fruity, Bubble Gum

Taux de CBD

52%

Variété

Hybride (Sativa/Indica)

Taux de THC

0.2%
Red Lebanese Hash with CBD, low price for top quality
Red Lebanese is the best-known THC hash, but the one on this page is the CBD version. In fact, it contains only 0.2% THC in its composition, which is the legal maximum imposed by the European Union for this type of product. This 50-percent CBD is highly appreciated for its price per gram, which is just €4.80 incl. VAT. This means that hashish in 100g blister packs is available for €480 incl. VAT, including delivery, if you order from our Zamaly online store. This is a discount CBD product that has been created using the expertise of our CBD craftsmen. Using the Supercritical CO2 extraction technique, they have created this terpene- and trichome-rich Red Lebanese. 
Red Hash, a CBD resin with the same taste as the original?
If you were a fan of THC hash not so long ago, you're probably familiar with the distinctive taste and aroma of Red Lebanese. Well, our CBD craftsmen have succeeded in creating the same type of product without the adverse health effects. So you'll find an earthy, slightly woody and above all spicy taste if you infuse this Red Hash CBD. Its naturally greasy, oily texture makes crumbling very easy. When vaporized, you'll benefit from the spiciness of Lebanese smoke and aromas. If you like to enjoy a strong taste and powerful aroma at the same time, then this Red Lebanese is ideal for you. 
CBD resine Red Lebanese: does it enable deep relaxation?
Absolutely, relaxation and tension relief are the two main characteristics of Red Hash CBD. After consumption, you'll experience the same sensation of fullness as with Red Hash CBD. This CBD discount goes even further than its THC cousin, helping you to improve the quality of your sleep. The feeling of relaxation you experience with the first puff of Libanais Rouge allows your mind to regain a sense of plenitude, thus reducing the risk of insomnia at night. Although not the most potent hash in your Zamaly boutique, this Red Haschich is still 49% potent. 
What are the criteria for choosing this cannabis resin?
What criteria should I use to choose my cheap, high-quality French CBD? The answer is here: 
By jumping on the CBD promotions available on our Zamaly online store.
Take advantage of Libanais Rouge 49% at €4.80 per gram.
For its taste similar to THC Libanais, with its earthy, woody and spicy flavours.
Saveurs

Boisée

Taux de CBD

49%

Variété

Hybride (Sativa/Indica)

Origine

Liban

Taux de THC

0.2%

Provenance

Suisse